A Vineyard Diary Part 7
Mid May - The Story of Albion
Vineyards and Coronavirus
The story of Coates & Seely's 1954 British Leyland coach 'Albion'.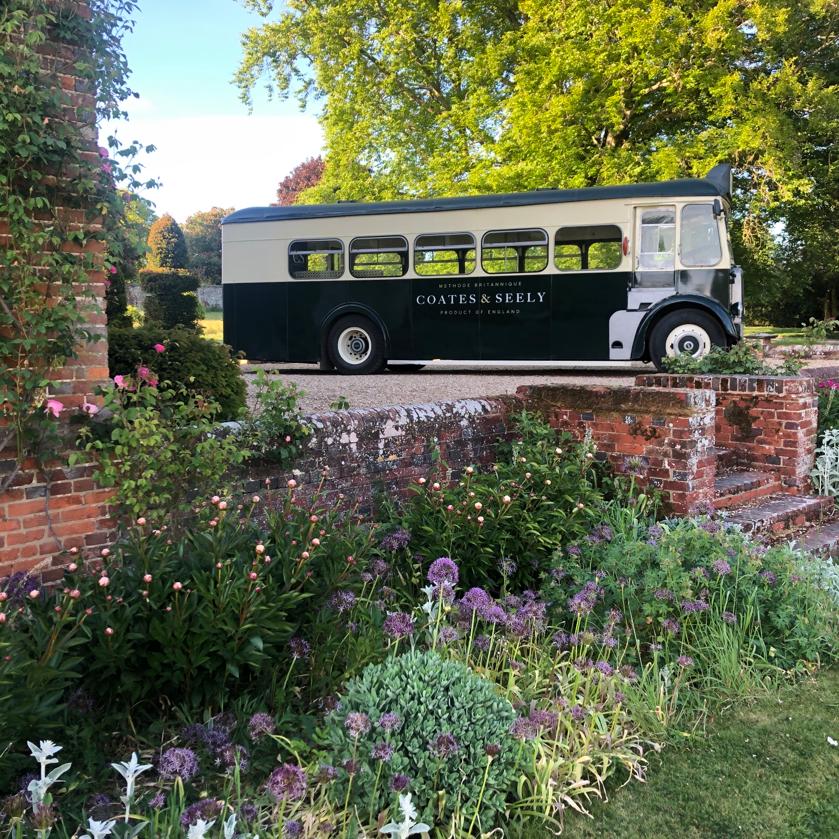 Scroll back to February 2019 (in happier times…)
It's three in the morning and pouring with rain.
For once, it is not frost that has hauled us reluctantly from our beds, but a quest. Paulo, our vineyard manager, stifles a yawn and gets into the waiting car.
We are about to set off for the Channel Tunnel, and thence to Belgium, to make a 10am rendez-vous.
The week before we have won the exclusive contract to supply the Jockey Club and we now need a branded vehicle to represent us at such iconic forthcoming events as the Aintree Grand National and the Epsom Derby.
This is our quest.
Seven hours later, we pull up at a warehouse on an industrial estate, 150km to the east of Brussels. Rusted iron doors screech painfully as the storage facility is opened up for us.
We peer in and there she is, sandwiched uncomfortably between a vintage fire engine and a clapped-out hearse: a 1954 British Leyland coach, already painted (as if by miracle) in the Coates & Seely livery of British racing green.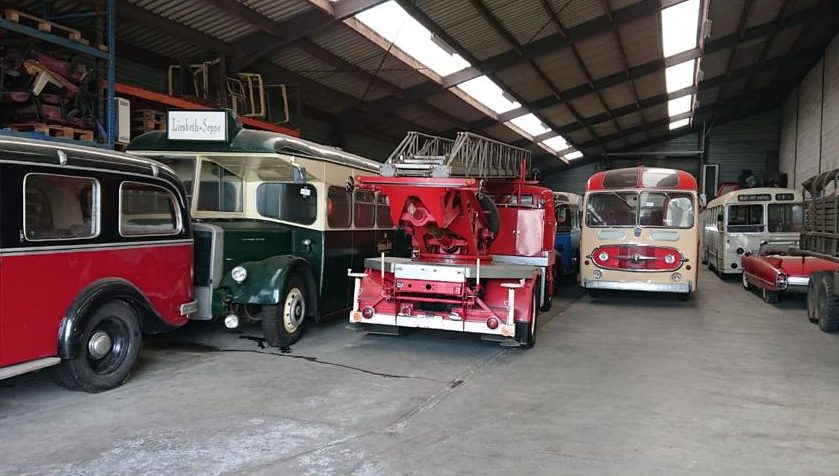 Having once plied the London to Maidstone coach-route, and subsequently been used for continental weddings, she is now woefully neglected.
There is a frisson as we see her in the flesh for the first time.
Forget the red Lamborghini, the chrome cylinders of a Harley Davidson or the smooth curves of a Ukrainian supermodel.
This is the real thing: a veritable 'crise de coeur' of the full-blooded, mid-life variety.
She stands like a faded diva, bereft of her youthful looks, but with the unmistakable lines and posture of a super-star.
Six weeks later and our Polish master craftsmen, Andrez and Pavel, have stripped her bare, re-positioned her ageing seats, built drinks tables and re-applied her maquillage in a fresh racing green.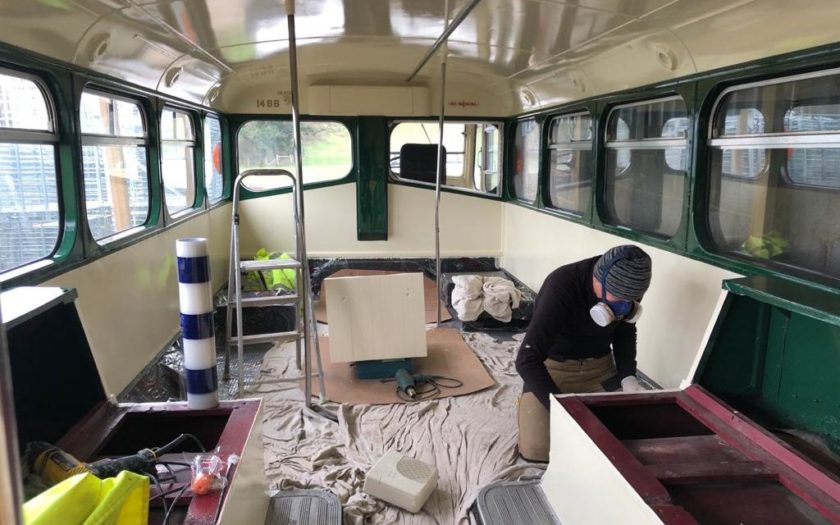 The final coup-de-grace is her new name-plate – 'Albion' – which nestles like a tiara above her noble brow.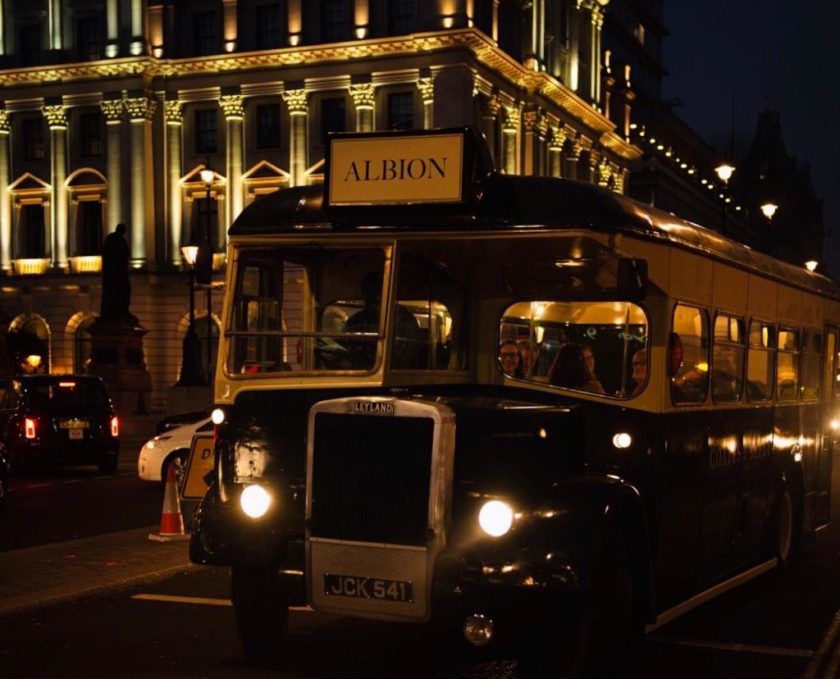 And we are only just in time.
The following day she is driven to Newmarket at full speed (a stately 37mph), again at three in the morning.  It takes us five and a half hours.  It's her first time out, and she's due to appear before the start of the 1,000 Guineas.
That afternoon, the equally lovely ITV racing correspondent, Francesca Cumani, spots her and comes to sit with her on camera.
We bristle with pride.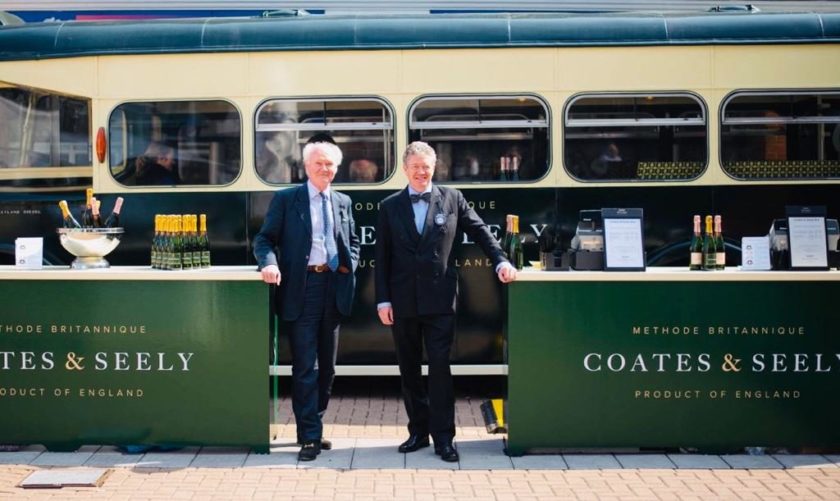 The Derby and The Oaks then follow, as do more of the TV cameras, drawn to her blend of vintage good looks and old-world charm. A cross between Grace Kelly and Marlene Dietrich.
Today she is parked outside our home, providing the perfect office for a pandemic. Four tables, designed for glasses of Coates & Seely in happier times, make perfectly distanced desks, away from the din of telephones and the family scramble for working space in the kitchen.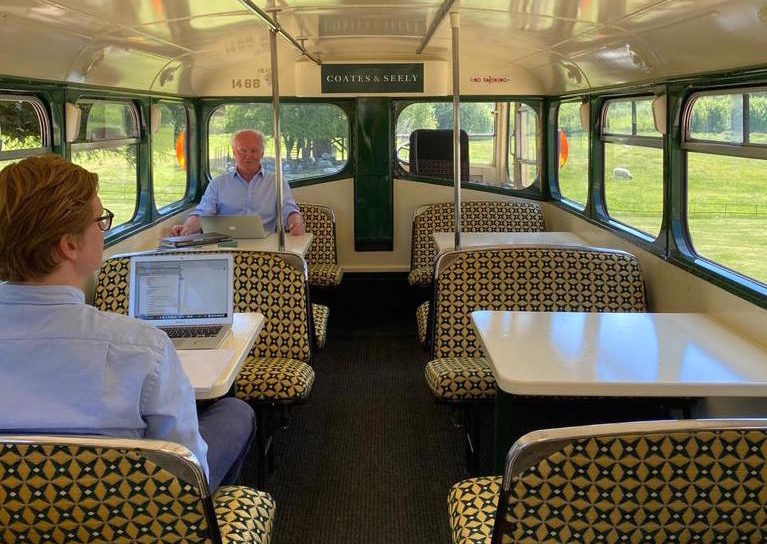 One day, when all this is over, she will grace the great race-courses of England once more, but in the meantime we are happy to be in the hands of such a trusty and versatile family friend.
Long live Albion!
(to be continued….)