How English sparkling wine became chic-er than Champagne
October 2018
BY JONATHAN RAY
" When is Champagne not Champagne? When it's English, of course. A luxury English Champagne rival. As Nyetimber releases the most expensive English sparkling wine to date at £150 for its 2009 vintage and £175 for its 2010 sparkling rosé, Jonathan Ray explores the surprising rise of top-quality bubbly from Blighty and suggests a few of the best alternatives to Champagne…
During a long and very enjoyable interval on Glyndebourne's sun-dappled lawn, my hosts and I tuck into home-made smoked salmon terrine on a bed of watercress, washed down with an exceptional bottle of well-chilled fizz. "What an evening," sighs my neighbour. "What a wonderful opera, a fabulous picnic and a glorious Champagne!"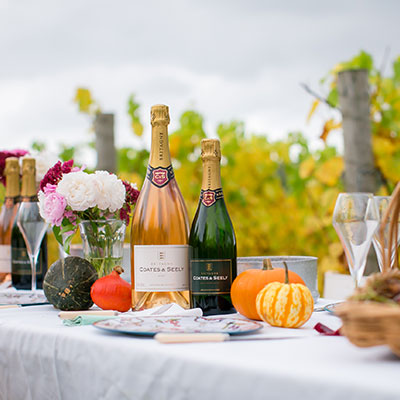 Amen to all that. Except, of course, it isn't Champagne: it's a bottle of Ambriel Blanc de Noirs from Redfold Vineyards, set deep in the rolling downland of West Sussex. Made from 100 per cent pinot noir and grown in the shadow of Chanctonbury Ring's fabled Iron-Age fort, this is a wonderful wine, aged for three years on the lees before being disgorged.
It's toasty and honeyed with subtle hints of lemon 'n' lime and just a touch of white peach: utterly delicious and as good a fizz as you'll find for £29.50 a pop. The front label has nothing but seven words on it: Ambriel Blanc de Noirs, Product of England. 'Nuff said, for the fact is that English sparkling wine is now taken very seriously indeed. What was once infra dig is now de rigueur.
English sparkling wine is now a respected global player
There are more than 300 wineries in the UK today, drawing on fruit from 470 vineyards stretching from Kent to Cornwall and Norfolk to North Wales. A couple of vineyards are even to be found in Yorkshire. In total these produced almost 4.45 million bottles of still and sparkling wine last year.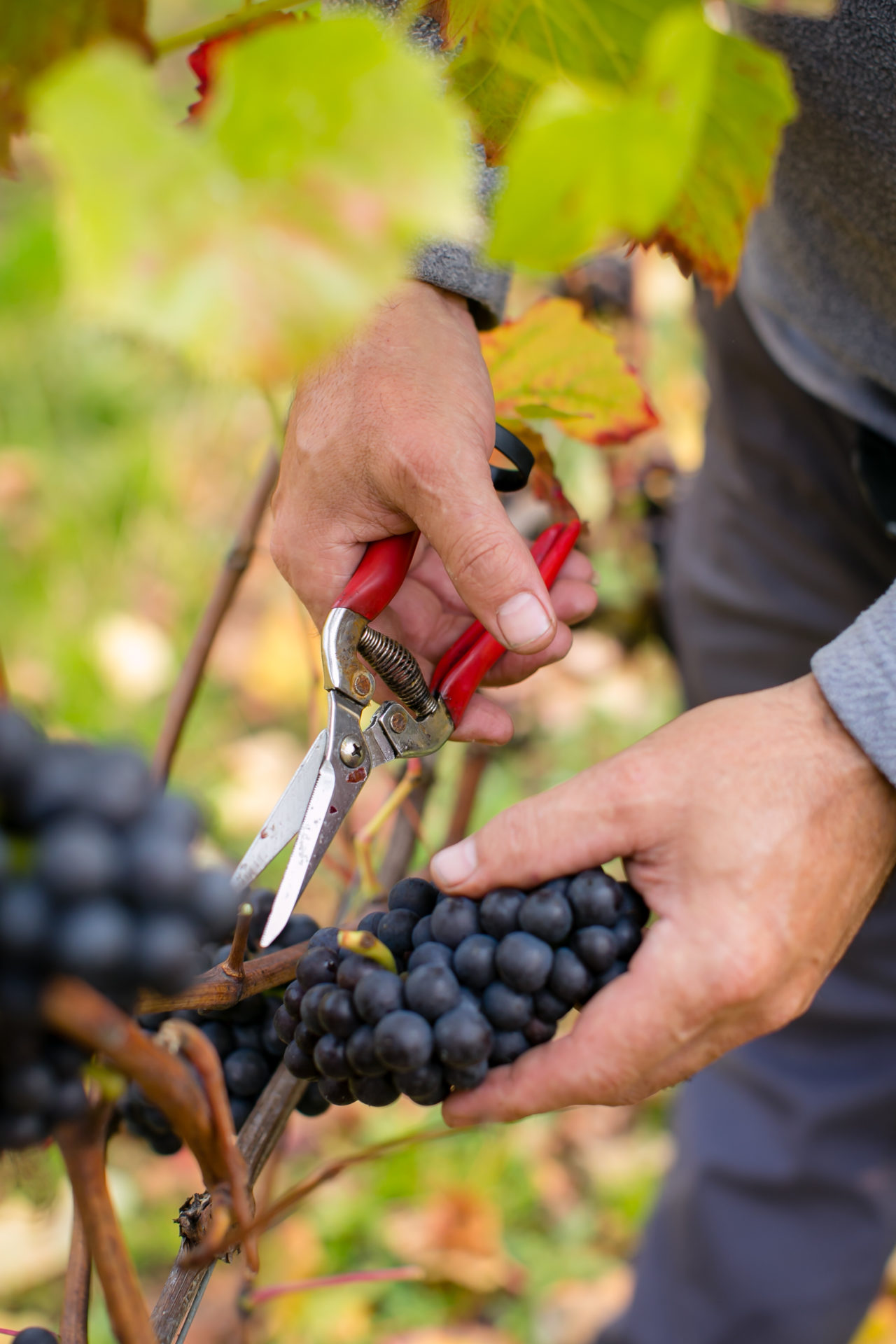 Vineyard acreage has increased by 140 per cent in the last 10 years to almost 2,275 hectares, most now used to grow the three traditional Champagne grape varieties of chardonnay, pinot noir and pinot meunier. Two-thirds of English wine is sparkling and about three million bottles of it is produced, more than all the sparkling wine imported from the US, New Zealand, Chile, South Africa and Argentina put together. There is no doubt that quality sparkling wine is where England's future lies.
Bizarre as it might sound, it is a US couple, Stuart and Sandy Moss, who should be thanked for much of this. Stuart, a manufacturer of medical and dental equipment in Chicago, and Sandy, an antique dealer and archaeologist, founded the Nyetimber wine estate near Pulborough in Sussex, in their retirement. They realised that the soil and climate there were almost identical to those of Champagne and decided both to plant the classic Champagne varieties (rather than the Germanic hybrids then favoured by many winemakers) and to make their wines in the Champagne method with a secondary fermentation in the bottle.
Luxury English Champagne
Ambriel Blanc de Noirs; Nyetimber Classic Cuvée, Herbert Hall Brut Rosé
There have been other trailblazers, but Nyetimber has done more than most to put English sparkling wine on the map. Its first vintage in 1992 stunned the critics with its dazzling quality, and famously came top of a blind tasting of sparkling wines and Champagnes in Paris. Current owner Eric Heerema has taken the Nyetimber to new heights.
There is, by the way, an important distinction between English and British wine. English (or Welsh) wine is made in the UK from fresh grapes grown in England (or Wales); British wine is unspeakable muck made in the UK from imported grapes or grape concentrate. It is best avoided.
In the past 20 years, England has won 12 international trophies for best sparkling wine in top global competitions, more than any other country, including France. Not bad, eh? Nicholas Hall of Herbert Hall vineyards in Marden, Kent, puts this down to several factors: better growing conditions (it's as warm in south east England as it was in Champagne 20-plus years ago), greater investment, a crop of talented young winemakers (thanks largely to the excellent winemaking courses at Plumpton College in Sussex), better label and bottle design and the support of a new generation of top sommeliers, keen to list English fizz.
"Ultimately, though, it's all about quality," says Hall. "And I fervently believe that England has the potential to be internationally renowned as the embodiment of cool-climate winemaking excellence."
Coates & Seely Rosé; Ridgeview sparkling wine; Chapel Down Vintage Reserve Brut
Christian Seely agrees. Seely's day job is MD of AXA Millésimes, the vineyard-owning arm of AXA Insurance, where he oversees such tip-top estates as Quinta do Noval in one of the best wine regions to visit by luxury yacht, Portugal's Douro Valley, Château Pichon Longueville in Pauillac, Bordeaux region and Château Suduiraut near Sauternes. And yet the only place Seely wanted to plant his own vines was in England, specifically Hampshire. He did so with his friend Nicholas Coates and their Coates & Seely wines are now stocked in the UK's finest merchants, restaurants and hotels. They are even stocked in the George V and Hotel Le Bristol in Paris, which must say something about their quality, not to mention the discerning judgment of the Parisians.
"In southern England we have sites that have the geological make-up necessary to make great wines," says Seely. "I truly believe it is possible to make sparkling wines in England that can rival the best the rest of the world has to offer. And I wouldn't be here if I didn't."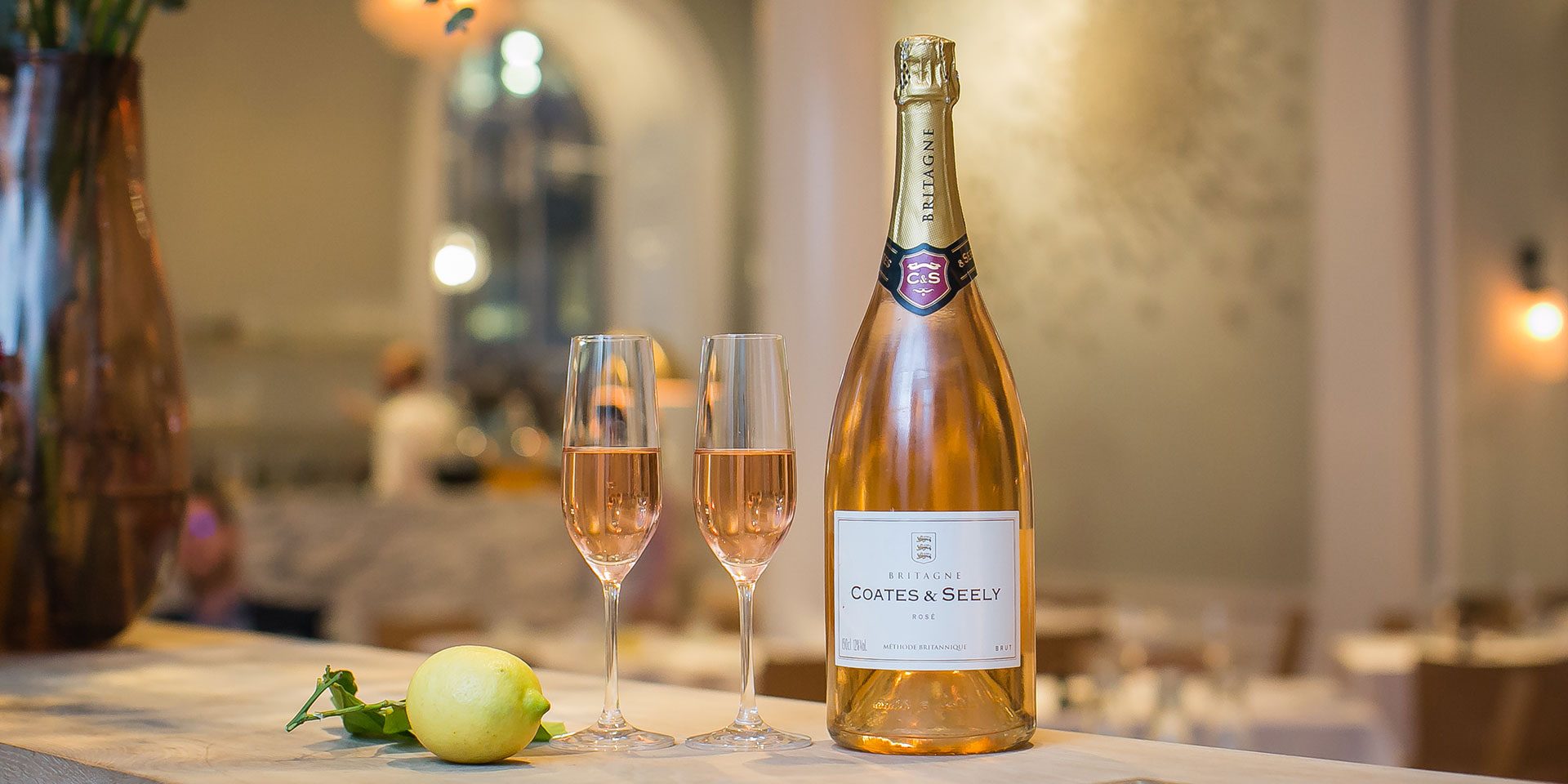 Nor would Wendy Outhwaite – producer, with husband Charles, of that Ambriel – be here. Wendy gave up a hugely successful career at the Bar to make English wine. "We were not interested in doing a knock-off 'sham-pagne', but in doing something distinctively English and excellent in its own right," she says. "All the wines from our first harvest have won international medals and people seem to love them. There's no doubt it's a dynamic and exciting time to be making English sparkling wine."
It's an exciting time to be drinking it too. As I knock back the last of my Ambriel, I glance at the next table and see there a couple of bottles of Ridgeview, whose vines are a mere cork-pop from here. Nearby I notice, too, a bottle of Nyetimber in an ice bucket. English sparkling wine: out and proud. "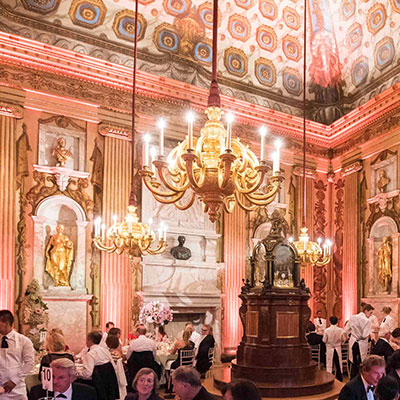 ---
Searching for a luxury English fizz to rival Champagne?
Whilst Champagne is commonly used as a catch-all term for Luxury Sparkling wine, the term Champagne is protected under appellation d'origine contrôlée (AOC) or designation of origin and refers only to French Sparkling Wine from the Champagne region of France. Champagne is made in accordance with Champagne viticultural regulations based on traditional growing techniques that promote quality. So when searching for English Champagne the term most commonly used by the English winemakers is English Sparkling Wine. The best of which will be made, like champagne, using the traditional method with a second fermentation in bottle.
Although English Sparkling Wine is a relative newcomer when you think how long the great vineyards in Europe have been producing wine the quality of English wines is already excellent. As stated in a recent luxury magazine article on the rise of English Sparkling "Step aside, champagne—English sparkling wine can rival the best in the world, with its distinctive terroir and character impressing critics and connoisseurs".
At Coates & Seely the philosophy on winemaking has always been to produce a terroir wine which is an ultimate expression of the chalky slopes of the Hampshire vineyard.
English Sparkling trumps Champagne at competitions and tastings
English Sparkling Wine can now often be seen beating other bottle fermented sparkling wines from around the world see for example Coates & Seely's award winning 2009 Vintage 'La Perfide' at the IWSC 2019.
So too, in blind tasting competitions an English Sparkling Wine may now beat a French Champagne.
Vintage champagnes are made from the highest selection of the ripest and smallest yields grown on the best sites and only from exceptional quality harvests.
The world class sparkling wine from English wine producers like Coates & Seely comes from deliberately aiming for the lower – but essentially – better quality yields. Coates & Seely are able to achieve the same kind of equilibrium of ripeness and acidity that one might find for example in Champagne but in order to do so we work on a much smaller yield than they do in Champagne.
English Sparkling Wine replaces Champagne at the top tables
In recent years due to the increasing reputation of English Sparkling Wine it is now the favoured Sparkling Wine in many important venues (take for example the well-publicized presence of English Sparkling Wine at 10 Downing Street, at state banquets at Buckingham Palace and Coates & Seely's own prominent presence in all the Historic Royal Palaces. The English fizz continues to flow at all the best luxury events such as Glyndebourne, the Grand National, Royal Ascot and the Boat Race.
It's no coincidence some of the most prestigious Champagne houses are now buying or planting English vineyards and selling luxury English Champagne under their Champagne house label.
---