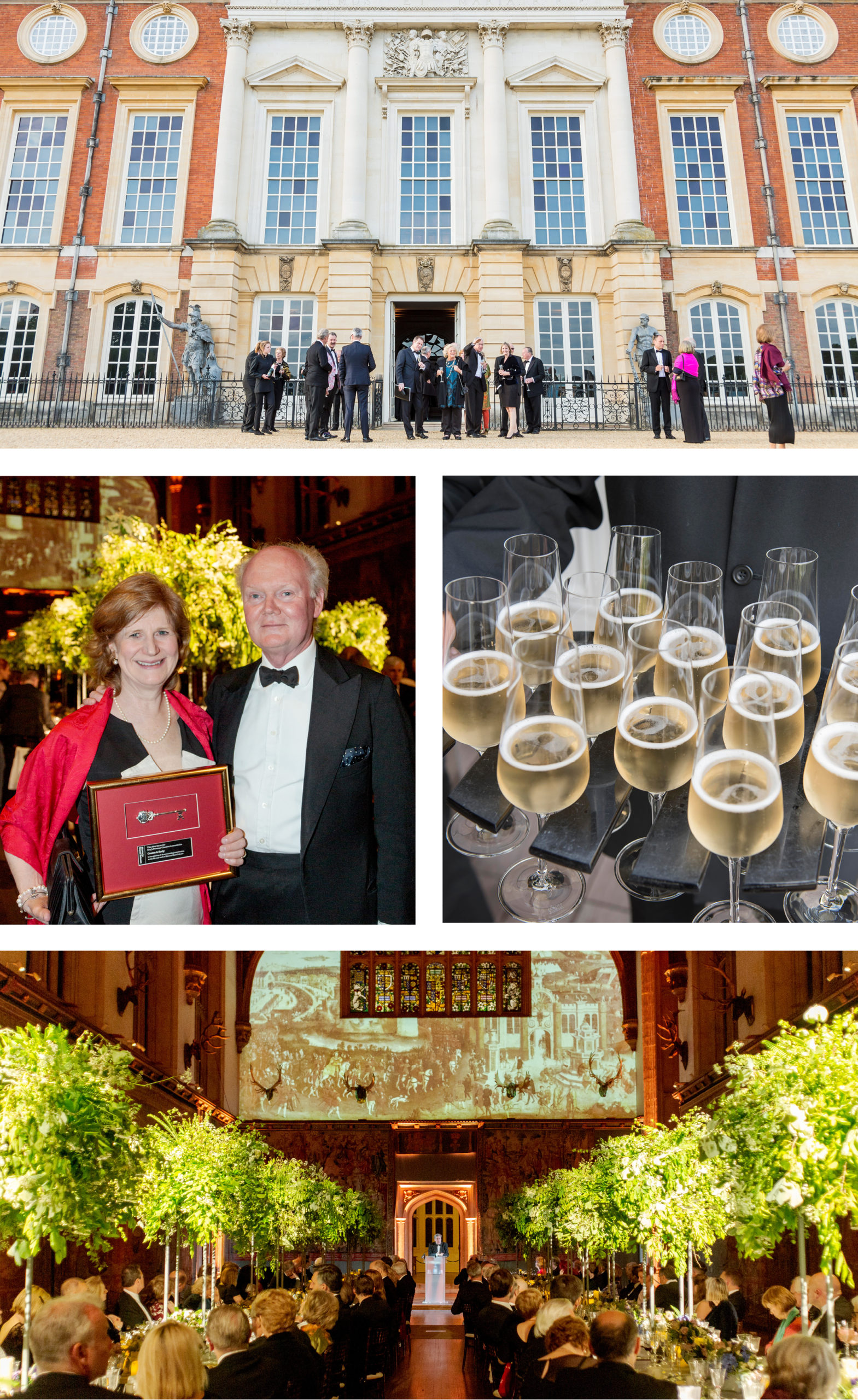 King's Presence Chamber Dinner at Hampton Court Palace
June 2019
Coates & Seely were delighted to be served at a dinner in the Great Hall of Hampton Court Palace to thank some of the leading benefactors to Historic Royal Palaces.

Drinks were served in the Privy Garden – a perfect restoration of William III's original garden of 1702 – after which guests proceeded to dinner in the Great Hall. Lying at the heart of the Tudor Palace and towering above the surrounding buildings, the Great Hall was designed to impress and to proclaim Henry VIII's power and magnificence. By the time building started in 1533, Henry had divorced his first wife Katherine of Aragon and was married to his second, Anne Boleyn. Seventy years later, in the reign of James I, Shakespeare and his company of players performed A Midsummer Night's Dream in the Great Hall. Other historic events at the Palace are too numerous to mention.
The Palace stands as a remarkable repository of British royal history and we were honoured to be present there and to have our wines served.