Coates & Seely are not currently open to the public.
We have limited availability for bespoke private vineyard tours for groups of 10-12 people, by appointment only.
Private Tour of the Vineyards & Winery
Coates and Seely's Private Vineyard Tours include a curated guide to the vineyards and winery, followed by tastings of the award winning English Sparkling wines accompanied by local food pairings.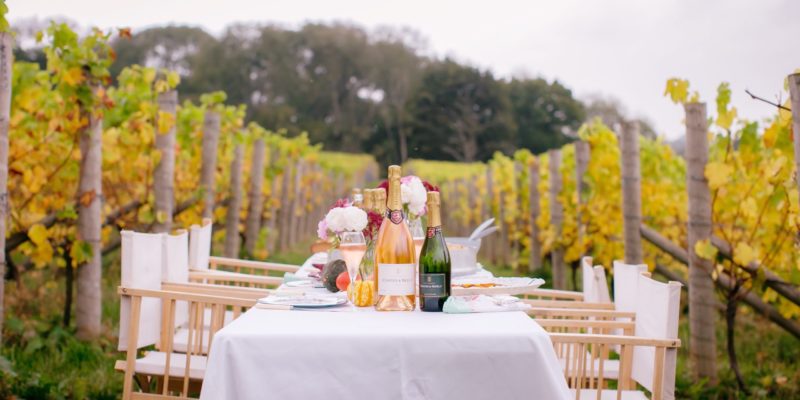 The vineyards, which are set in perfect English countryside, lie on either side of a V-shaped valley, in perfect tranquility.  They are a winemaker's dream, where chalk soils and rugged flints retain the heat of the sun, warming the top soils, whilst in the late summer and early Autumn the enclosed valley helps trap the last of the season's heat to ripen the grapes.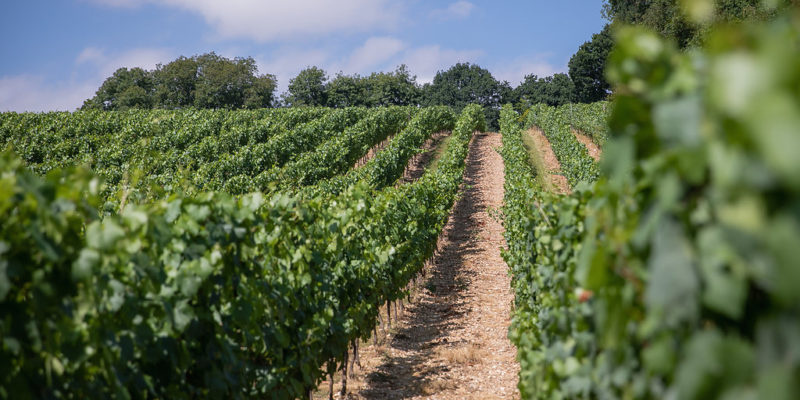 The vineyard tour is followed by a visit to the winery where the English Sparkling wines of the highest quality are produced using both traditional sparkling wine-making craftsmanship and the latest technology, notably our concrete fermentation eggs, the only ones in England.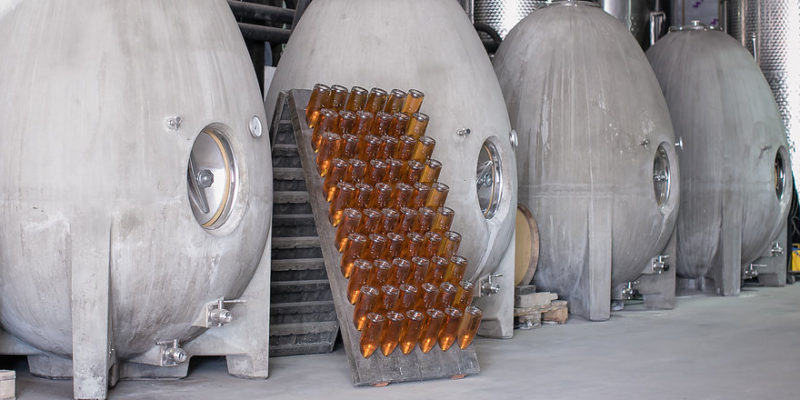 English Sparkling Wine Tasting & Food Pairing
After the private tours of the Hampshire vineyard and winery guests are treated to tastings of Coates & Seely's award winning English Sparkling Wines accompanied by local food pairings in the form of canapés.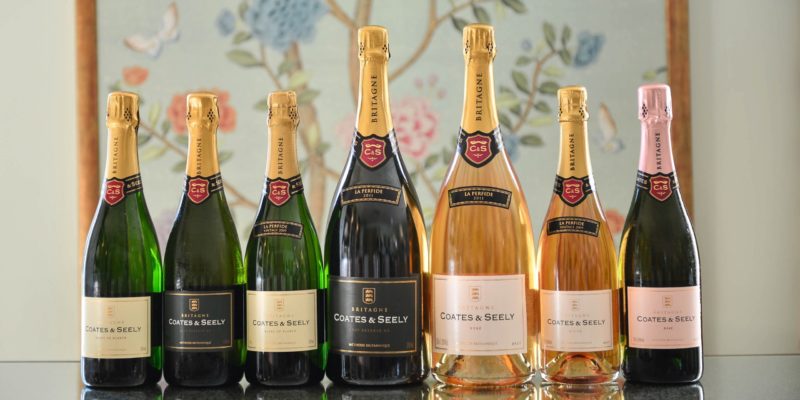 Food pairings with each of our wines are provided by way of canapés made from ingredients sourced – season permitting – from the surrounding land: venison from the vineyards, organic vegetables from the next door farm, or fish from the River Test that flows along the valley floor. This is followed by lunch or dinner, prepared by our in-house chefs, using locally sourced, seasonal produce accompanied by the perfect selection and vintage of wines.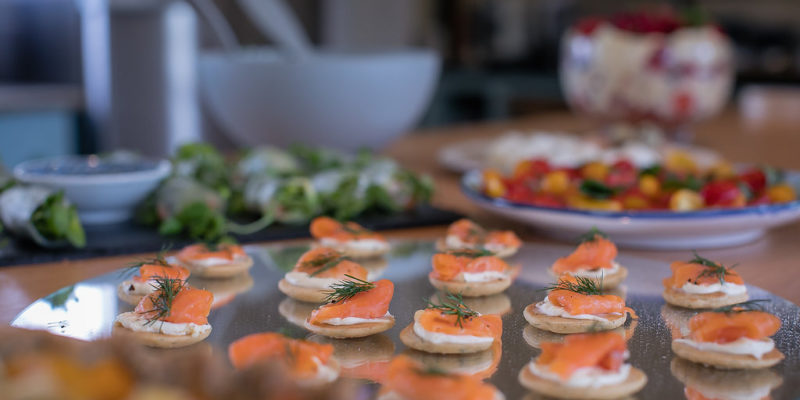 Tastings and meals can be arranged outside, under Indian Mughal tents, or in the vineyard; or at the private residence of the owners. All food is prepared on-site by our own trained chefs.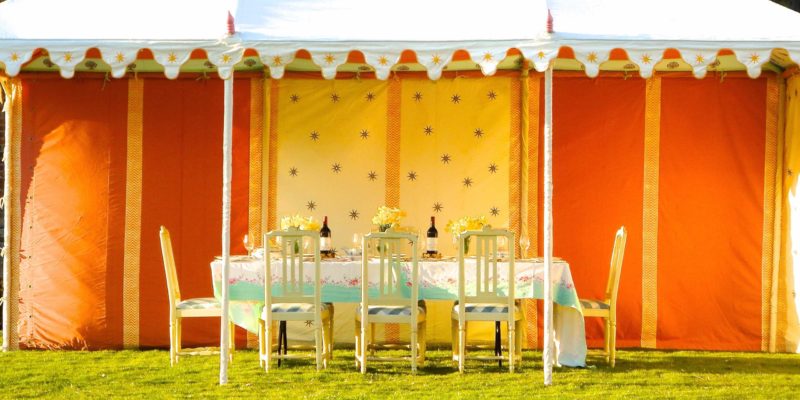 Coates & Seely Food Pairing Sample Menu
Starter (canapés)
Lymington hand picked White Crab Croustade
Herbed Blinis with Chalk Stream Cold Smoked Trout with Horseradish & Dill
English Smoked Eel Purée on a seeded cracker
Tunworth Shortbreads, topped with Beetroot Hummus & Micro-cress
Laverstoke Mozzarella with Heritage Tomatoes & Basil
Slivers of Candied Beetroot with Pea & Lemon Verbena Purée
Main Course
Poached Chalk Stream Fresh Trout, with Horseradish Cream,
Heritage Tomatoes & Watercress (Summer)
~
Roast fillet of Venison with Spiced Plums; Celeriac, Parsnip & Potato Gratin;
Red Cabbage braised with Apples & English Cavalo Nero (Autumn)
Pudding
Summer Pudding of English berries with English Soured Cream (Summer)
~
Hazelnut & Cobnut Financiers with Raspberries, Blackcurrant Coulis & Crème Anglaise (Autumn)
Cheese
Tunworth; Winchester Cheddar; Wellington & Barkham Blue, with Seeded Crackers;
Carr's Water Biscuits & Orkney Oatcakes; Celery
Coates & Seely Bespoke Private Tours
Private tours of the Coates & Seely vineyard and winery can be arranged for groups of 10-12 people, are bespoke, arranged to suit you and subject to availability.
A private vineyard tour includes:
A curated tour of the Hampshire Vineyard and Winery
English Sparkling Wine tasting with seasonal taste matched canapés
Lunch or Dinner with Cheese and Coffee
Please get in touch for more information and availability on private group tours.
Unfortunately we are not currently open to the public or for individual tours.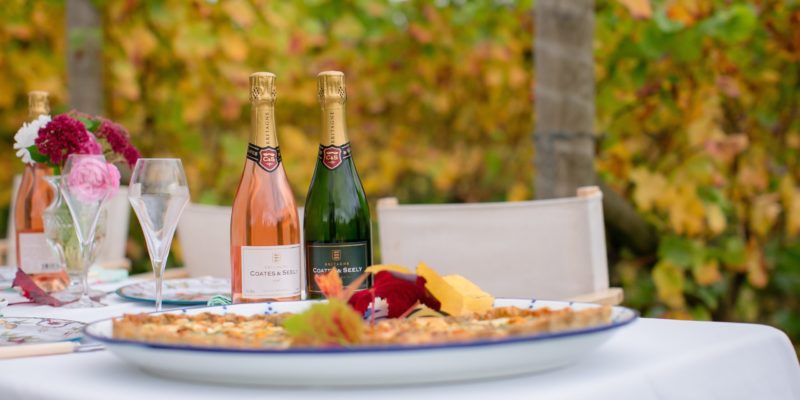 Coates & Seely are not currently open to the public.
Our bespoke English Sparkling wine tours are available by appointment only.
If you would like to keep up-to-date with the latest news from Coates & Seely please sign up for our newsletters by joining our Private List