The best English Sparkling Wines to buy directly from vineyards
March 2020
The Telegraph: Victoria Moore
---
" At a time when a glass of wine is one of the few pleasures we can all still rely on, getting hold of the stuff has become almost as hard as buying a bottle of Dettol anti-bacterial spray. Do not lose hope…
Many of the smaller independent wine merchants up and down the country have begun making local deliveries (and some of them are free) – give your nearest a call and see what they can do.
And don't forget that England now has its own thriving wine industry. In many cases you can buy English wine online direct from the vineyard and have it delivered to your doorstep. Here's my pick of the sparkling English wines.
I highly recommend Coates & Seely, a Hampshire producer. Coates & Seely Brut Reserve NV – a sparkling wine made from all three champagne grapes, chardonnay (40%), pinot noir (50%) and pinot meunier (10%) is on absolutely top form at the moment and an absolute steal at the price (£31.95 per bottle, £364.23 per case of 12 and £8 delivery per consignment).
Stock up before everyone else realizes what a good buy it is (and how much they will need to get through the summer). "
---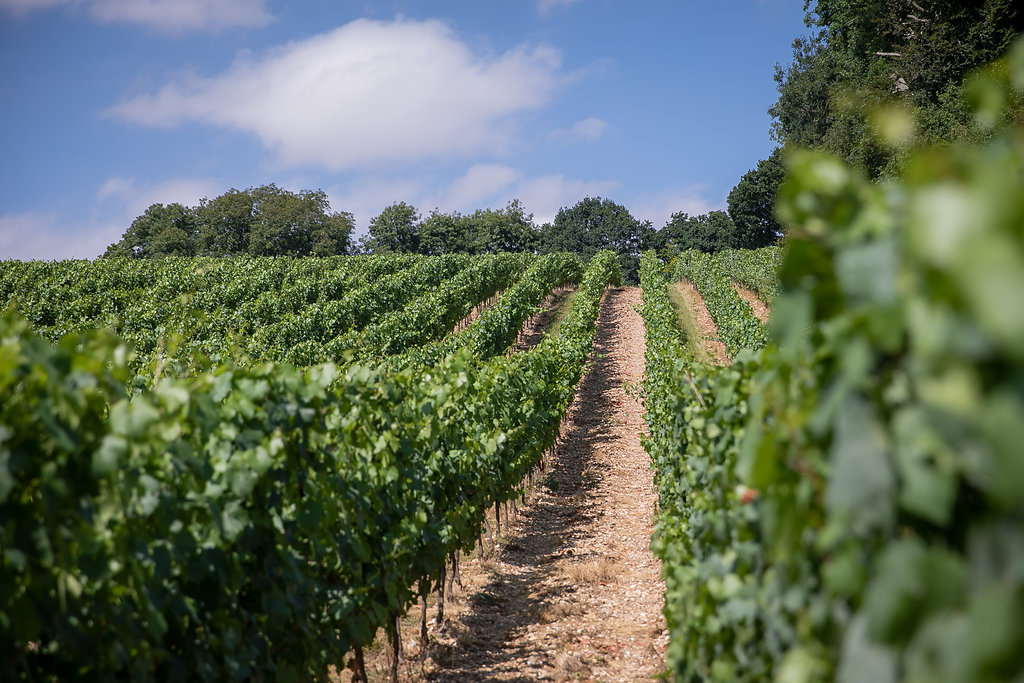 Best English Sparkling Wine to buy direct
At the beginning of Lockdown The Telegraph's Wine Correspondent Victoria Moore recommended Coates & Seely in the Luxury Living section in a feature about the best English sparkling wines to buy directly from vineyards.
At Coates & Seely we produce some of the best English sparkling wines. The wines are not only of the highest quality but they are authentic to our own English 'terroir' – and could not be made by any other. Although our Hampshire vineyard is planted, as in Champagne vineyards, with Chardonnay, Pinot Noir and Pinot Meunier grape varieties our wines reflect our land, our values and our families.
Award-Winning Wines
For this reason, we restrict our productive capacity and focus instead on perfecting our craft in an unending pursuit of excellence, guided only by quality. The first sparkling wine we produced, our Blanc de Blancs 2009 Vintage 'La Perfide' made from Chardonnay grapes has won Trophies and Gold Medals in almost every major international wine competition.So, whilst our sparkling wines, such as our gold medal winning Brut Reserve NV, are listed in some of the most iconic destinations in the world (including the Four Seasons, 'Alain Ducasse' at the Dorchester, The Ivy, The Fat Duck, The Savoy, Annabel's, The George V and Le Bristol in Paris, Kensington Palace, Hampton Court Palace, Spencer House, Tate Modern & Britain, The Royal Academy) you won't find them in the supermarket aisles.
We are proud to sell our best sparkling wine directly from the cellar door to our private clients.
Whilst we are currently not open to the public and unable to welcome visitors in person to our Hampshire vineyard and winery we are very much still open. Ensuring that our valued friends and customers can order some of the best English sparkling wine the country has to offer through our online shop or by phone.
English sparkling wines 2020
Following vintage harvest years and many international wine awards won recently by the best English sparkling wines, 2020 is set to be an interesting year for the industry.
Many wine connoisseurs have taken advantage of their 'down-time' during lockdown to try out the best English Sparkling Wines now widely available directly from the vineyards.
It is also reassuring to see an increasing number of independent wine retailers that now stock some of the best English sparkling wine from English vineyards in Hampshire, Kent and West Sussex.
Support local vineyards
The events of this year have also resulted in a new focus on products of a more local origin and the desire to support more local vineyards. Where wine drinkers may select the best English fizz rather than sparkling produce from other nations.
The younger wine-drinking audience, perhaps more restrained in their consumption than previous generations, are choosing quality over quantity and often choosing the best English sparkling over a cheaper alternative from overseas.
Buying direct from the vineyard is a great way to support your local English wine producer.
Our loyal customers and those signed up to our Private List can also receive information on our latest cuvees, news from our Hampshire vineyard and discounts on some of the best English sparkling wine available today.
Whether you are looking for the 'gossamer light construction, pale colour and scents of rose-hips and strawberry of our Rosé NV. Or the 'Elegant hawthorn and acacia, impressive mousse and green apple freshness' of our Brut Reserve.
The Coates & Seely team are always working hard to ensure our range of award winning Sparkling Wines are available to order direct from our vineyard in Hampshire for delivery to your door.