The Fizz Factor - English Winemaking
March 2018
By Marisse Gabrielle Reyes for Salt Magazine
Rising temperatures are encouraging a brave new wave of winemaking in the south of England.
When one thinks of tipples from England, images of lukewarm pub pints, crisp golden ciders or aromatic gins come to mind. As climate change becomes a factor that many winemakers across the world face, there is perhaps an inevitable shake up of the status quo. Consequently, winemaking opportunities have presented themselves to countries such as England, that up until now have had little winemaking experience.
A CHANGING CLIMATE
England has never been a country celebrated for its weather or wine. However, since the 1960s, the land's marginal weather has warmed by about half a degree celsius, thus spurring an English wine revival that's on the cusp of a renaissance, especially with regards to sparkling wines.
In the world of bubblies, Champagne is definitely on top of the game. It's a region that has had hundreds of years to perfect their craft and it's naturally gifted with warm slopes, limestone and chalk-rich soil. All of these factors come together to provide a perfect environment for Chardonnay, Pinot Meunier and Pinot Noir grapes— the classic trifecta that goes into Champagne. Because of Champagne's cooler climate, the grapes are slightly under-ripe, containing high acidity and low levels of sugar, ideal for Champagne making. Yet, the region is increasingly facing quality competition from the recent proliferation of English sparkling wines.
"Our region and climate provides ideal condition for producing top quality sparkling wine," Julia Trustram Eve, Marketing Director of English Wine Producers Limited, says of England. "We now know that the grape varieties associated with top quality sparkling wine grow well over here."
South England's proximity to the sea negates cold fronts and encourages micro-climates. While it's true that England's weather is slightly unpredictable, which can mean volatile yields, the risks are manageable when spread out over time. The soil in this part of the U.K. is laden with limestone, green sandstone, clay and best of all, chalk. Counties such as Kent and Hampshire lie on a chalk bed that runs all the way to the White Cliffs of Dover, under the English Channel and through to parts of France, making the soil amazingly similar to Champagne's.
THE FRENCH CONNECTION
The relationship between England and Champagne continues to be an interesting and interdependent one. Ironically, the success of Champagne may not have been possible without technology and influence from across the pond. Englishman Christopher Merret invented the fermentation method that is used in Champagne 40 years before Dom Perignon did. Furthermore, Merret's discovery was in tandem with the British invention of a glass bottle that was strong enough to withstand the pressure of the secondary fermentation process.
The English remain the second largest consumers of Champagne after France, downing over 31 million bottles per year. Throughout the centuries, bubbly has become integral to British society, especially with the social calendars and dining culture of the upper crust.
In 2015, it was announced that Taittinger had partnered with investors to purchase 69 hectares of land in Kent, an investment coined a 'Franco-British alliance'. The project will give birth to Domaine Evremond, an English sparkling wine business in the next ten years. The increasing interest of the French in England's wine scene is not limited to Taittinger. Gusbourne, a sparkling wine estate in Kent, has already welcomed numerous French visitors to the winery and the response has been positive.
Several blind tastings of English sparkling wines have been conducted on French soil. A recent blind tasting conducted by London-based wine magazine, Noble Rot, placed English sparkling wines above established French giants Veuve Clicquot and Taittinger. In April of last year, the Wine and Spirit Trade Association led a blind tasting of English fizz in Paris and the Parisian palates tasting them believed most of the English wines to be from Champagne.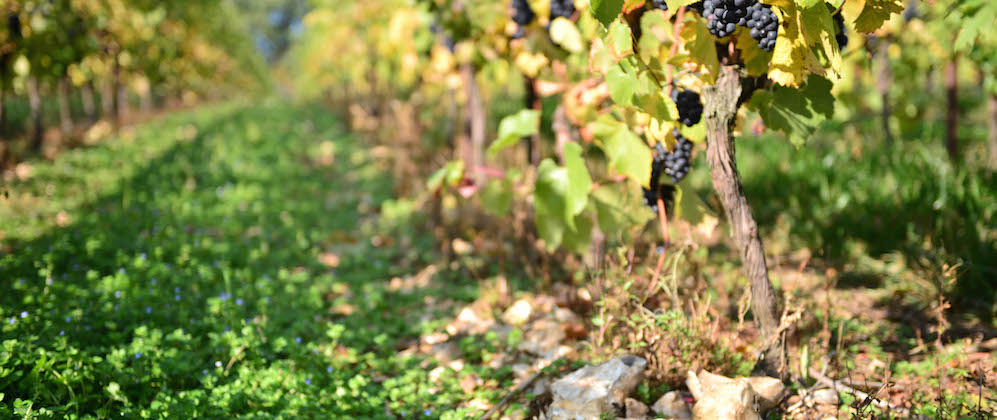 TAKING ROOT
Trailblazing the way for English sparkling wines in the eighties was American couple, Stuart and Sandy Moss. They were the original owners of Nyetimber, a West Sussex winery known for their award-winning sparkling wines that now include a Classic Cuvée, Blanc de Blancs, Rosé, Demi-Sec. Their Tillington is the first single vineyard sparkling wine from England, and its second vintage, the 2010, was released earlier this year. Made with 78% Pinot Noir from an extraordinary parcel of grapes with great fruit character and 22% Chardonnay for added elegance and finesse, the Tillington 2010 is a refined wine of complexity, with rich notes of almond and brioche, and a fine minerality.
"[Before the Mosses], English wine was a joke," says Tom Stevenson, a prolific British wine writer and the Founder of the Champagne and Sparkling Wine World Championships. "But Stuart and Sandy had this crazy notion of wanting to make a top quality English fizz from classic Champagne varieties. In preparation for planting their vineyard, the Mosses sought expert winemaking advice locally, only to be told that the Chardonnay would not ripen and the Pinot Noir would just rot. Knowing it would be impossible to build an international reputation on German crossbreeds and French hybrids, the Mosses did the damnedest thing: they asked the champenois for help."
With advice coming from France's top sparkling wine makers, Nyetimber's first vines were planted in 1988 and the first wines hit the market in 1992 to much acclaim. This English fizz got the royal stamp of approval as it was selected as the toast for Queen Elizabeth's Golden Anniversary Lunch in 1997. Nyetimber has since changed ownership to Dutchman, Eric Heerema, who has helped to re-brand the winery to its present elegant and modern image. They have just launched a more accessible lifestyle brand N by Nyetimber as a second label wine to appeal to younger consumers.
Since Nyetimber's early success, commercial vineyards have started to sprout up all over England's warmer slopes in the south. The late Mike Roberts, founder of Ridgeview, realised the potential of English sparkling wines, having assisted in Nyetimber's first harvest in 1992. Three years later, he planted commercial volumes of Chardonnay, Pinot Meunier and Pinot Noir in East Sussex. Ridgeview's sparkling wines have since gone on to win numerous awards such as the World's Best Sparkling Wine by Decanter World Wine Awards in 2010.
"The international acclaim received by [Nyetimber and Ridgeview] attracted the attention of other entrepreneurs and investors, who started planting their own vineyards, the first wave of which came onto the market in the earlyto-mid 2000s," says Stevenson. "This created the English sparkling wine phenomenon and that spurred on a second wave of winemaking entrepreneurs and investors. All of a sudden everyone was talking about English sparkling wine."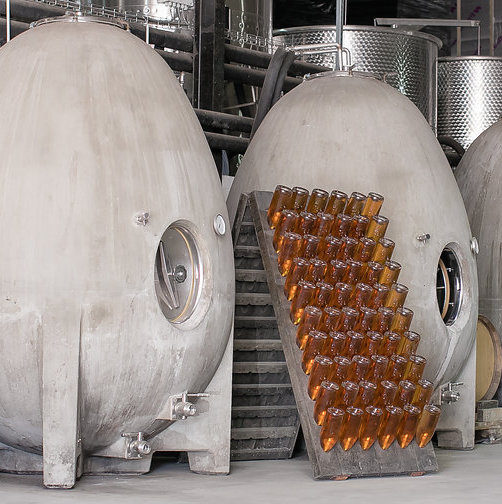 A DECIDEDLY ENGLISH AFFAIR
It's safe to say that all of the English wine producers of today have benefited from the path that Nyetimber and Ridgeway had paved. Their efforts have catalysed the opening of new vineyards and have encouraged existing vineyards to remove their old vines in place of new vines that can produce sparkling wine, a sector that has become more seductive and lucrative as the demand for bubbly increases.
There are currently over 500 vineyards with a total of over 2,000 hectares under vine in England. A total of five million bottles of wine were produced in England in 2016 with a whopping 66% attributed to sparkling wines. The UK Wine Producers Limited are expecting the U.K. wine production to double by 2020. When placed in a global context, however, countries like Madagascar, India and Kazakhstan still out produce England with a production of 9, 11.5, and 20 million litres per year, respectively. The current U.K. market share of English wines is only 1%. With these insights, it's clear that English wine production is still a very artisanal industry, but there's a huge potential for growth, especially with world-wide rates of sparkling wine consumption on an upwards trend.
Coates and Seely, a boutique English sparkling winery based in Hampshire, is run by long-time wine-loving friends Nicholas Coates, a resigned banker and Christian Seely, Managing Director of Axa Millesimes. On a wine-filled evening in 2007 in Bordeaux, where Seely lives, Coates asked Seely if he ever thought about producing wine in England. Seely responded that he had even written a business plan about it. Shortly thereafter, Coates and Seely was born.
Their vineyard is located on Coates' sprawling family estate, a chalk-rich property that's spattered with dairy farms and arable land. They brought in consultants from Champagne to help them establish their winery, and although the wines are made in the traditional method, they do not shy away from new advancements such as using concrete eggs for fermenting and aging their wines. "We believe we can make world-class sparkling wine in the fields around our home," says Nicholas Coates. "All our experience to date has strengthened our initial belief. The acidity, sweetness and quality of the fruit is superb. We are convinced that we have a very special terroir."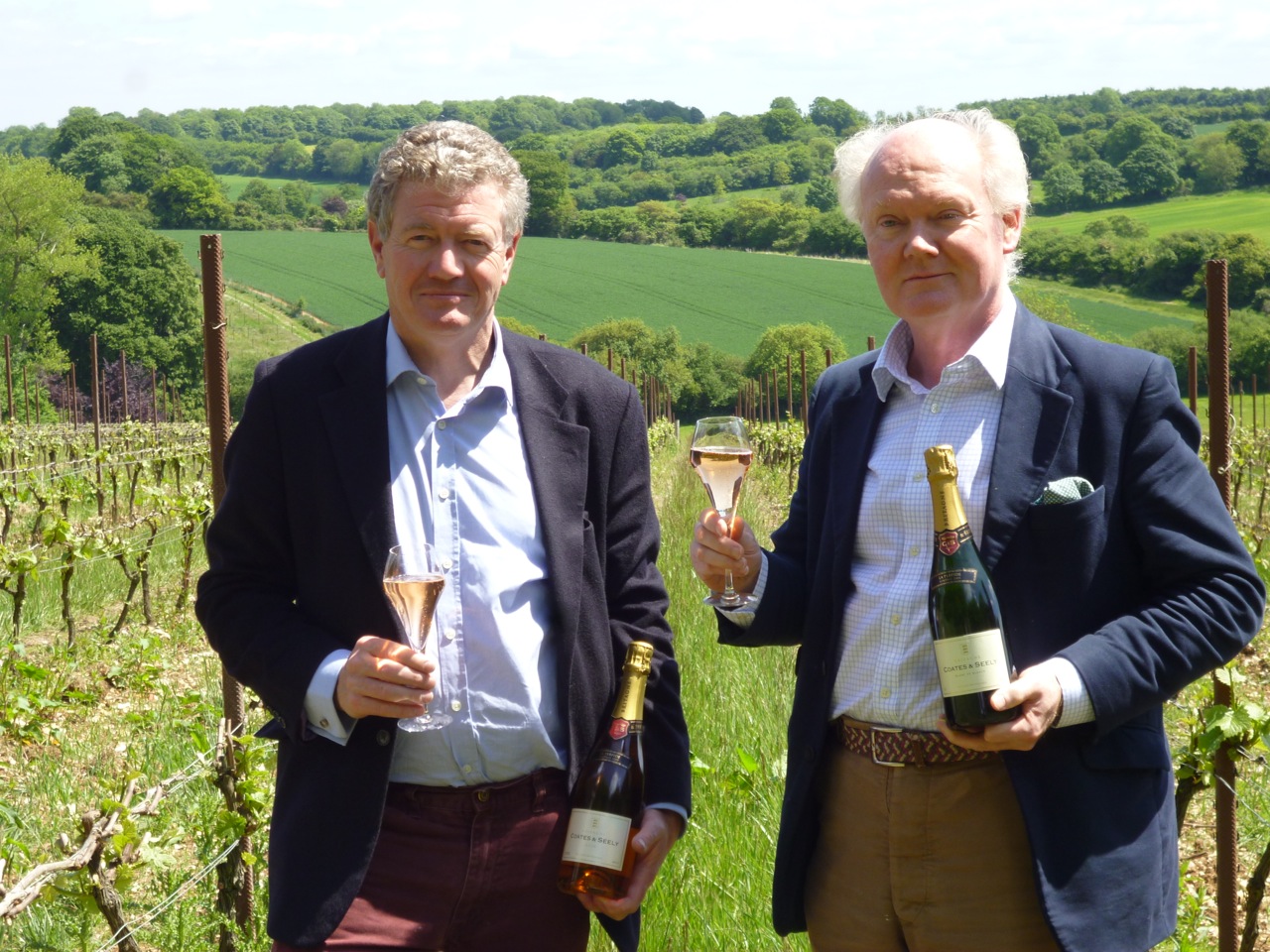 Coates and Seely have a core range of five wines including a Blanc de Blancs NV, Brut Reserve NV, Rosé NV as well as two vintages: Blanc de Blancs 2009 Vintage 'La Perfide' and Rosé 2009 Vintage 'La Perfide'. Coates and Seely's fizz is served, by the glass and bottle, in some of the leading restaurants and hotels in the U.K., such as The Fat Duck, The Ivy, and The Savoy, as well as five of the country's Royal Palaces. Additionally, their bubbly has started to fill flutes at the prestigious George V Hotel in Paris. Despite the relatively low yearly production of about 65,000 bottles, it's wine producers like Coates and Seely that are proving the potential for English sparkling.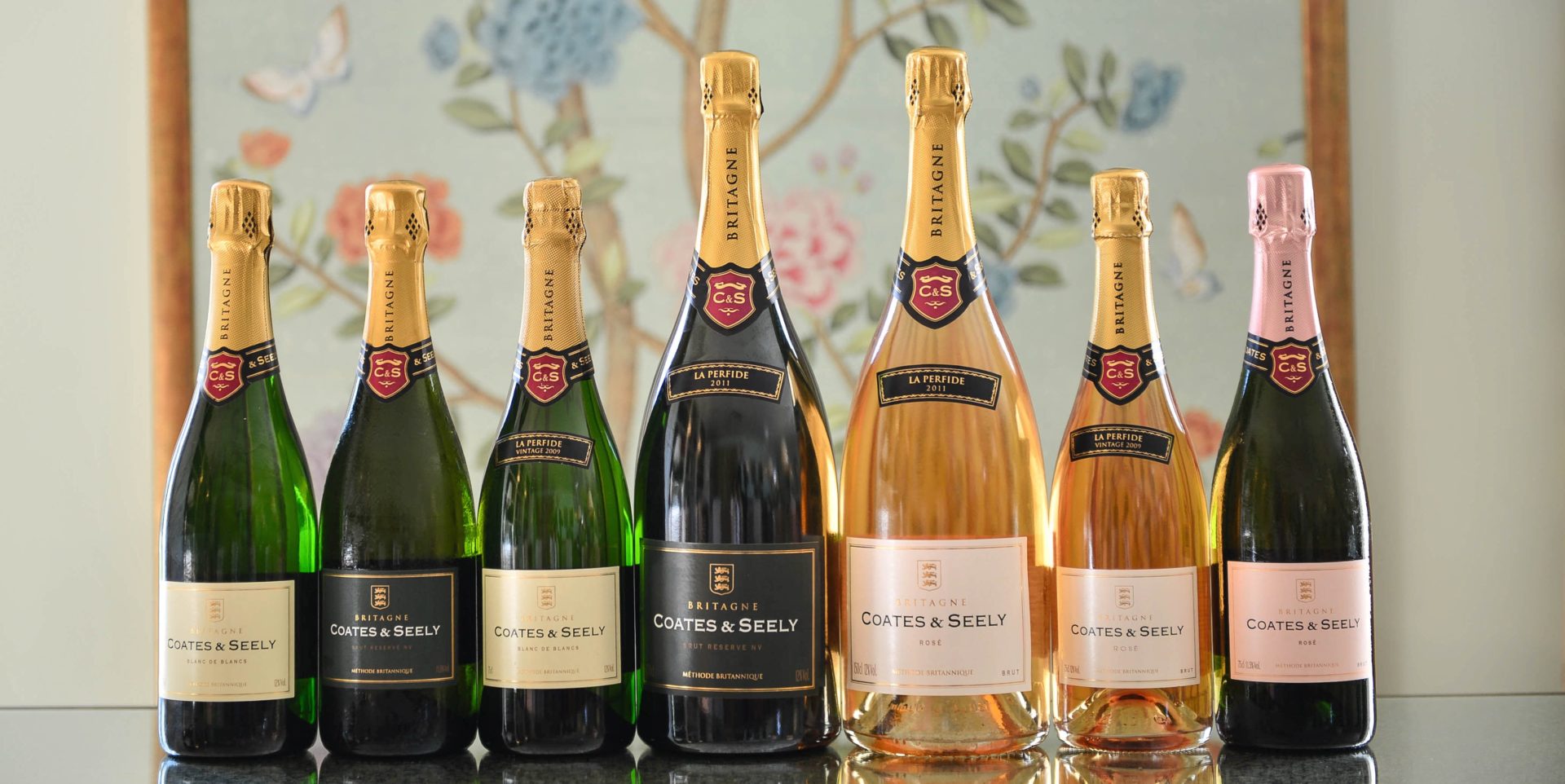 Generally speaking, the characteristics of English sparkling wine are fruit-forward, high in acidity, fresh and linear. However, the most crucial aspect to the potential of English sparkling wine is time. As the vines mature and the wines spend more time on lees and on cork, the characteristics will change too. Viticulturists and winemakers will also need time to gather experience as well as build up stocks of reserve wines.
Creativity and possibility are in the air at Hattingley Valley, another family-owned English vineyard. The vineyard is owned by South African, Simon Robinson, who planted his first vineyards of Chardonnay, Pinot Noir and Pinot Meunier on 28 acres of south-facing property in the middle of Hampshire's farmlands in 2008. Although their reputation is glowing and growing, their operations are on the small side, with 20 employees and quaint flint-faced stone houses serving as the office and tasting room, and winemaking facilities housed in large barn-like structures.
This year, their 2011 Blanc de Blancs took home the prize of World Champion Blanc de Blancs at the Champagne & Sparkling Wine World Championships. Although Hattingley Valley is known for their sparkling wines made in the traditional method, such as the 2013 Classic Cuvée Magnum, 2011 Blanc de Blancs, Classic Reserve, 2014 Rosé, 2013 Kings Cuvée, resident winemakers Emma Rice and Jacob Leadley are encouraged to experiment with the grapes to produce unique wines and spirits. The team has explored sparkling red wines and currently produce Entice Dessert Wine (their version of ice wine), Aqua Vitae, and soon, brandy. Rice has been integral in the success of Hattingley Valley and her reputation has brought her many awards, including the 'Winemaker of the Year' title in 2014 and 2016 from the United Kingdom Vineyards Association. To meet the U.K.'s rising need for knowledge on local viticulture, Rice opened wine consultancy Custom Crush, which is located on Hattingley Valley's property.
A BRIGHT AND BUBBLY FUTURE
Many of south England's sparkling wine producers are gearing up to market themselves as a wine destination for domestic and international visitors. Wineries such as Gusbourne have pumped in serious money to develop facilities for walk-in guests. Their property boasts a spanking new, state-of-the-art tasting room and they have plans to create a vineyard facing terrace to accommodate wine tasters during the warmer months. Wineries such as these look towards established wine regions in California, France and Australia for inspiration when it comes to wine tourism.
Gusbourne wines are made solely from grapes from their own vineyards. They currently have two: 40 hectares in Kent and 21.9 hectares in West Sussex, where Burgundian clones of Chardonnay, Pinot Meunier and Pinot Noir are grown. Their vineyards are located rather close to the coast, benefiting from the warm ocean winds and micro-climate. Currently, they offer four bubblies: a 2013 Rosé, 2013 Blanc de Blancs, 2013 Brut Reserve and Reserve, and two still wines—a Chardonnay and a Pinot Noir.
British wine distributors, Laithwaite's Wine (www.laithwaites.co.uk), believe that the future of English wines is brighter than most may think. Because of continued climate change, they predict that more regions in the U.K. will have the potential to produce regional wines. Pinot Grigio could be grown in Edinburgh and Elgin; Malbec could find a home in Thames Estuary; and Sauvignon Blanc could have a future in central and east England.
As England looks towards an uncertain future in the wake of Brexit, there is a conversation to be had about rising nationalism and whether that may spill out onto cultural fronts such as food and drink. If that equates to encouraging regional cuisine and viticulture in England, that can only mean good news for the English wine producers.