Bankers-Turned-Winemakers Are Transforming England Into Wine Country
December 2019
Bloomberg: Thomas Buckley & Eric Pfanner
Nicholas Coates doesn't miss the commute. In the latter years of his investment banking career, which he left at the age of 47 after working at Royal Bank of Scotland and ING Barings, he'd catch the 5:41 a.m. train to London and arrive back at his manor house in the Hampshire countryside around 10:30 p.m. Now Coates, 60, just walks through the rose garden between his home and the bucolic headquarters of Coates & Seely, a maker of English sparkling wine that he co-founded to take on Champagne at its own game.
It's a calling that beckons a growing number of financiers. Bankers, hedge fund managers, and corporate lawyers are quitting London's financial sector for England's burgeoning vineyards. They're buying up land in Kent, Sussex, and Hampshire and planting grapes among fields once reserved for wheat or cattle.
The path from rainmaker to winemaker is well-traveled. Historically, financiers fled to the châteaux of Bordeaux, the rolling hills of Tuscany, or sunny Napa Valley. So when Coates began telling friends and family in 2007 of his ambition to challenge Champagne in his wet and gray backyard, there wasn't a great deal of enthusiasm. His father likened the venture to building a car in North Korea and going up against Rolls-Royce.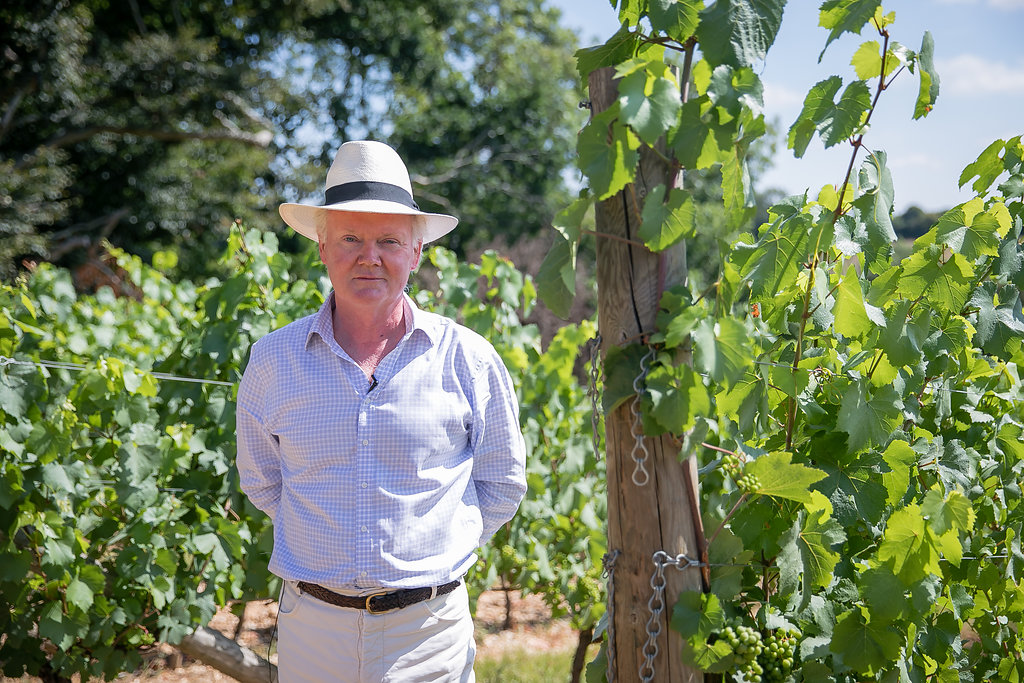 Since then, English wine has changed from a novelty or joke into a serious contender. In 2019, Coates & Seely's sparkling 2009 La Perfide—named for "perfidious Albion," an 18th century French playwright's characterization of Britain—beat out French rivals to win a trophy at the International Wine & Spirit Competition in London, sometimes called the Oscars of Alcohol.
"I wouldn't want people to think that it's easy, because it's phenomenally hard work," Coates says in his living room, where the walls are hung with unsmiling portraits of his family's bewigged ancestors. "A lot of our blood, sweat, and tears went into this."
The unusually hot summer of 2018 encouraged more producers to join the fray. For all its dangerous downsides, global warming also makes it possible to regularly ripen grapes at latitudes once considered marginal for cultivation. Overall output of wine in England and Wales increased to 13.2 million bottles in 2018, from 5 million in 2015, according to trade body Wine GB. The area under vine has risen 83% since 2015, to more than 8,800 acres.
Vintners have focused on sparkling wine because the English growing regions' chalky soil is similar to that of Champagne, and producers of one of France's signature luxury products have responded.
For the likes of Vranken-Pommery and Taittinger, producing in England is a way to hedge bets and protect a key market no matter what happens with Brexit. The U.K. is Champagne's biggest export outlet, with 27 million bottles shipped in 2018, according to trade organization Comité Champagne. That's more than double the total production of wine in England and Wales, most of which is consumed domestically.
"The U.K. has historically been the shop window for the world, in that Champagne producers want their wines showcased here, where there is established demand," says Davy Zyw, sparkling wine buyer at merchant Berry Brothers & Rudd. "But there's a finite volume for vintage Champagne, and we've got a quality product that's homegrown and can compete at that level."
Demand for British wine has been fueled by greater availability at retailers such as upmarket grocer Waitrose, which carries more than 100 choices, as well as at pubs and restaurants.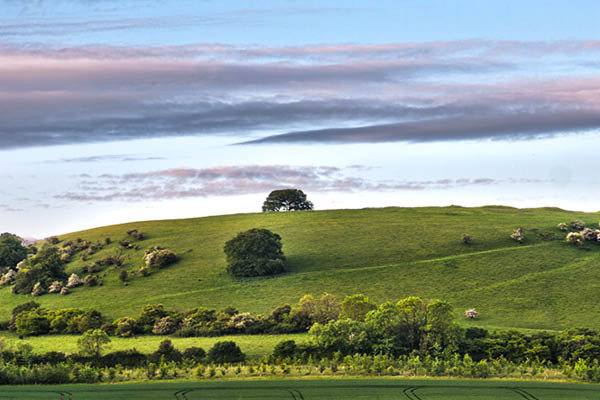 Winemakers are often motivated by convivial factors beyond the bottom line. In October 2007, a year after retiring from a career building high-yield debt markets in Europe, Coates flew with his family from London to Bordeaux to visit Christian Seely, a friend who was already in the wine business. Coates had known Seely since their days studying at Insead business school near Paris.
The Englishmen stayed up drinking fine wine and watching their home country lose to South Africa in that year's Rugby World Cup final. In the early hours, Seely opened a second bottle of Pol Roger Champagne, uttering a maxim variously attributed to Napoleon or Winston Churchill: "In victory one deserves it. In defeat, one needs it."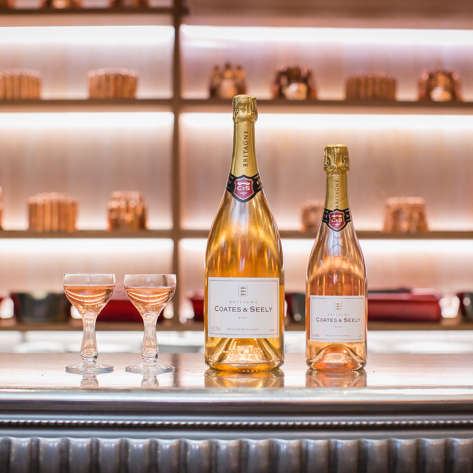 It was then that Coates suggested planting vines in the south of England. To his surprise, it turned out that Seely, who heads the management of about a dozen prized vineyards around the world owned by French insurer AXA, had been trying to sell a similar business proposal to his stepfather. They hired talented winemakers from Champagne to help them bottle a range of wines that now start at £31.95 ($42) per bottle.
"You need to learn from someone, just like the Romans did from the Greeks," Coates says, slipping into navy velvet slippers to stoke a crackling fire. "For us, the Champenois are the Greeks, and we aspire, one day, to be the Romans."
Because of the similarities between Champagne's terroir and the English turf, there's a "huge value delta" between the two regions, Coates says. A hectare (about 2.5 acres) of vineyard in Champagne can cost more than €1 million ($1.1 million), 10 or 20 times the cost of a similarly sized plot in England.

Still, would-be investors must take a long view: Coates & Seely took about eight years to break even. After securing key accounts in the U.K., including the Jockey Club, a horse-racing consortium, and the Historic Royal Palaces, Coates wants to build his sparkling wine brand on the international stage. It's already gained a foothold in key Parisian battlegrounds such as the George V Hotel and chef Alain Ducasse's flagship restaurant. It's now sold in eight countries, and Coates has hired his son Tristram to drive more expansion abroad over the next decade.
"After that, I have a hammock out in the garden, and my ultimate dream is to swing in the hammock as permanent life president of the company and be paid to do absolutely nothing," Coates says. "If anyone was ever going to write my obituary, I wanted a bit more on it than 'investment banker.' "